If you, like me adore puppies and dogs then you know few things about them.
Such as, how much loving, loyal, and wonderful companions they are!
But it has been my experience that almost no one I know likes to clean up dog shed, and some might even be allergic to it.
Wouldn't it be great to have a beautiful dog with all the work of them shedding?
Popular Read: 30 Top Medium Dog Breeds For Apartment Friendly Lifestyle
Do you prefer large breeds over small?
Then do I have a list for you! 
Come with me and we will explore large dogs with no sheds.
#1 The Airedale Terrier: First Among Many
A great family pet is the Airedale Terrier, however, he is very hard working.
With a low shedding score he could make a great addition to your hypoallergenic home.
#2 The Bouvier Des Flandres: All Work And All Play
This breed is a versatile type of dog and with a shed score of 1 out of 5 he can enhance your family in many ways.
#3 Giant Schnauzer: A Gentle Giant
While this breed ranks a bit high on the shedding scale, a 4 out of 5 do not lose hope.
Most dogs shed in clumps.
The schnauzer will shed hairs much like a human, making cleanup a bit easier.
Read: 34 Small Dogs That Don't Shed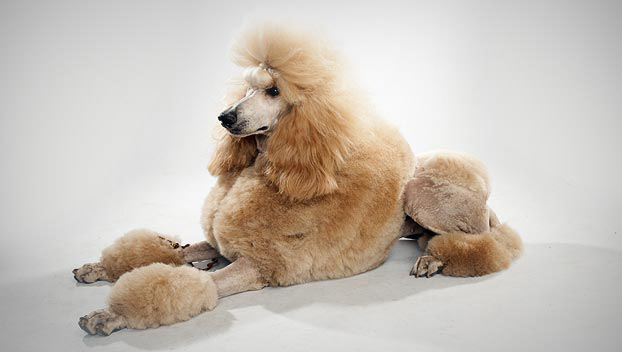 #4 Standard Poodle: A Not So Standard Companion
A poodle is a proud breed and is often associated with the rich and famous.
However, you don't have to be either of these to own a poodle, especially with a shed score of 1 out of 5.
#5 Irish Water Spaniel: Your Water-proof Friend
This dog loves every and any thing to do with water.
This is helped along by his special coat which comes in at a 1 out of 5 on the shed score.
#6 Komondor: A Mop With Legs
Now this breed may look like a large mop that moves but that is just the way his coat grows.
Even with this interesting fashion choice, he comes in with a shed score of 3 out of 5.
#7 Saluki: The Supermodel Of Dogs
They may not be the easiest to train, but once they have been, a Saluki can be your best friend.
He also becomes a friend to your cleaning routine with a shed score of 2 out of 5.
#8 Wirehaired Pointing Griffon: The Energetic Companion
High speed and high energy make this breed an ideal for the active family.
And since you already don't have a whole lot of time for cleaning a shed score of 1 out of 5 is great for you too.
You May Also Like: Shiba Inu Dog Breed Information
#9 Great Dane: A Tall Glass Of Water
This tall breed is definitely eye catching.
But with a shed score of 3 out of 5 his fur doesn't have to be an eye catcher on your floors.
#10 Black Russian Terrier: An Intelligent Influence
With a shed score of 2 out of 5 leaves you plenty of time to be around your friendly pooch.
Also since they come in only one color, black, it should be easy to find what little hair they do lose, unless you have a black rug.
Popular Read: 23 Medium Breed Dogs That Do Not Shed
#11 Goldendoodle: A Hybrid Pal
Though not technically a breed in its own right, with a shed score of 2 out of 5 we just couldn't resist adding it to our list.
#12 Afghan Hound: The Elegant Socialite
An afghan is a beautiful dog with a shiny, flowing coat.
For this reason it gets a 4 out of 5.
Yet, do not fret, it is still considered hypoallergenic despite its long coat.
Peoples Also Read: Chihuahua Dog Breed Information
#13 Belgian Shepherd Laekenois: Oh how I Wish I Could Pronounce Your Name
This particular breed of dog will protect as far as it can.
Also its shed score of 2 out of 5 your floors and carpets will be protected as well.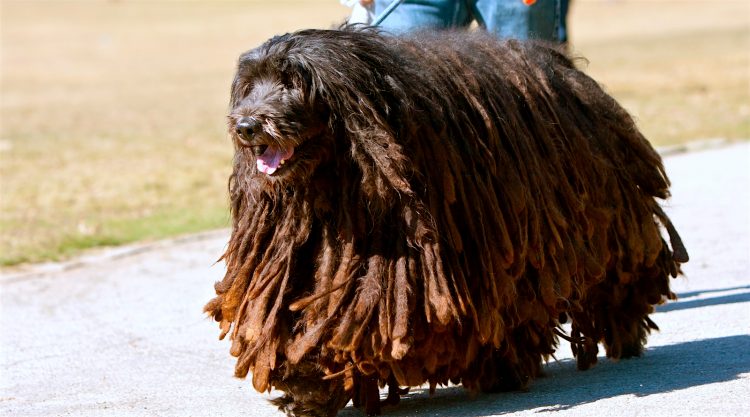 #14 Bergamasco: Rocking It Out With Its Coat Out
This dog's fur grows out in ropelike cords that looks much like dreads.
So not only does this breed look oh so cool, it comes in at a 1 out of 5 on the shed scale.
Learn: 17 Awesome Large Dog Breeds For Apartment
#15 Irish Terrier: Top O' The Morning From This Breed
The shed score of this breed is a bit high at 4 out of 5.
However, the clean up is not as hard as other shedding breeds.
Because of the curly fur it allows for less frequent shed at larger volumes.
This means you need not clean up all the time. 
#16 Manchester Terrier: A Dog On The Fly
This terrier is a bit mouthy but makes a great watchdog and companion.
With a shed score of 3 out of 5 and good grooming the manchester can fit right into your family.
#17 Peruvian Inca Orchid: The Exotic 
This breed is perfect for the clean freak and the allergic alike.
Why you may ask?
Because this dog is almost completely hairless.
Although if the idea of a "naked" dog is not quite your thing this breed does come in a coated variety with a shed scale of 2 out of 5.
You May Also Like: Siberian Husky Dog Breed Information
#18 Belgian Malinois: The Attentive Student
The malinois is a breed that will learn just about anything you are willing to teach it.
And even though his shed score is a bit high at a 4 out of 5 with proper grooming it should be easy to control.
Besides with such a smart breed maybe you can teach it to use the vacuum!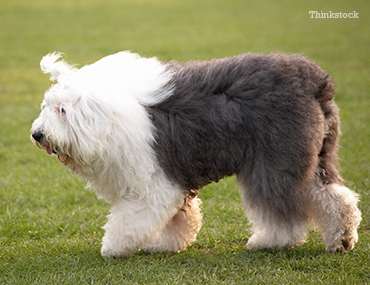 #19 Old Engish Sheepdog: The Shedding Anigma
An old english is characterized by a very shaggy coat.
Now you may say,"Hey! How can a dog like that, be on a list like this?"
Allow me to blow…your…mind! This breed's shed score is only a 1 out of 5!
I know! Now as this coat is an essential part of his job, this may be a reason for the low shed count, he needs his fur too much to get rid of it.
#20 Bearded Collie: The All-weather Breed
With a shed score of 4 out of 5 you might think this breed does not belong here.
However, as with other breeds before with proper grooming and cutting it can ease the shedding and keep it to a minimum.
#21 Kerry Blue Terrier: The Devoted One
This breed of terrier is all about being loyal and brave.
But it won't take much to brave the shedding on this one with a score of 1 out of 5.
Peoples Also Searching For: Dachshund Dog Breed Information
#22 Schnoodle: A Hybrid For Everyone
A schnauzer/poodle hybrid, this breed brings not only its love and active lifestyle to the table, but also the low sheds of both breeds.
Its shed score is 2 out of 5.
#23 Boxer: Lover Of Families And Work
As a short haired variety of dog, you expect the Boxer to be a non to low shedding breed.
And you would be right!
Even though its shed score is 4 out of 5 it still qualifies because of the lesser chance of clumps in lieu of loose fur.
#24 Bull Mastiff: The Guardian
Another short haired breed, the mastiff come in on the shed scale at a 1 out of 5.
This family protector would be great for those of you not only looking for low shed but also a body guard.
Just mind the mouth, he drools.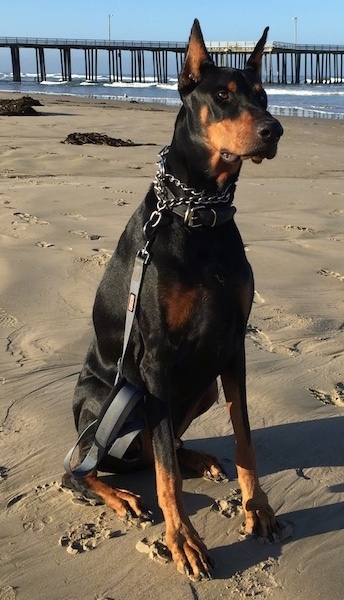 #25 Doberman Pinscher: The Law Of The Land
With his sleek coat and regal mein it is not hard to imagine this Doberman Pinscher in a military or law enforcement role.
With a shed score of 4 out of 5 it is again more loose hair than actual clumps, making clean up easy.
#26 Greyhound: The Dog Not The Bus
Despite being made for speed, most greyhounds will spend a vast majority of their time curled up with you on a nice comfy couch.
WIth a shedding level of only 3 out of 5 the couch will not fare any worse for the cuddling. 
#27 Briard: Long Hair Doesn't Have To Shed
You can tell that this breed is shedder from first glance, right?
I mean look at all that long hair.
Fortunately for you, you would be mistaken.
This breed's shed score is only 1 out of 5!
So go ahead and pet those glossy locks without fear!
#28 Lakeland Terrier: The Hunter Of Your Heart
With a shed score of only 2 out of 5, the curly haired hunting dog will find a perfect spot in your home and in your heart.
He can also help keep other furry critters away. 
Read To Learn: Boston Terrier Dog Breed Information
#29 Soft-Coated Wheaten Terrier: Last But In No Way Least
Sink your hands into the silky curls of this beautiful breed. While you wonder at its softness just remember it has a shed score of 2 out of 5 and rejoice. 
Did You Find A Favorite?
With that we have reached the end of our list.
Thank you for taking this journey through dog breeds with me.
I love all dogs but not cleaning up sheds is always a bonus.
So, what did you think of these dogs?
Did you find a favorite?
Do you have one of these breeds, or want to adopt one of them?
Are there any breeds we may have missed?
Let us know your answers down in the comments.
If you loved this list or know someone that would go ahead and share it! Until next time.
Other Dog Breeds Related Topics
1. Australian Shepherd Dog Breed Information
2. 67 Smartest Dog Breeds On Earth
3. 40 Radiant Rottweiler Mixes
4. 28 Charming Mountain Dog Mixes
5. 17 Superb Shiba Inu Mixes
6. 13 Cute Collie Cross Breed Dogs