Do you live in an apartment and would like to have a canine friend living with you?
Do you wonder what characteristics would be necessary for a suitable canine-friendly apartment companion?
Are you scrolling to find the large dog breed apartment-friendly companion?
If so, let us first think of the characteristics that would be required of such a canine companion.
The dog would need to be easily trained in house manners; the dog would need to alert you when it is time to go; the dog would need to be quiet; the dog would need to be friendly, and the dog would need to accept living with humans.
So let's discuss these suitable candidates.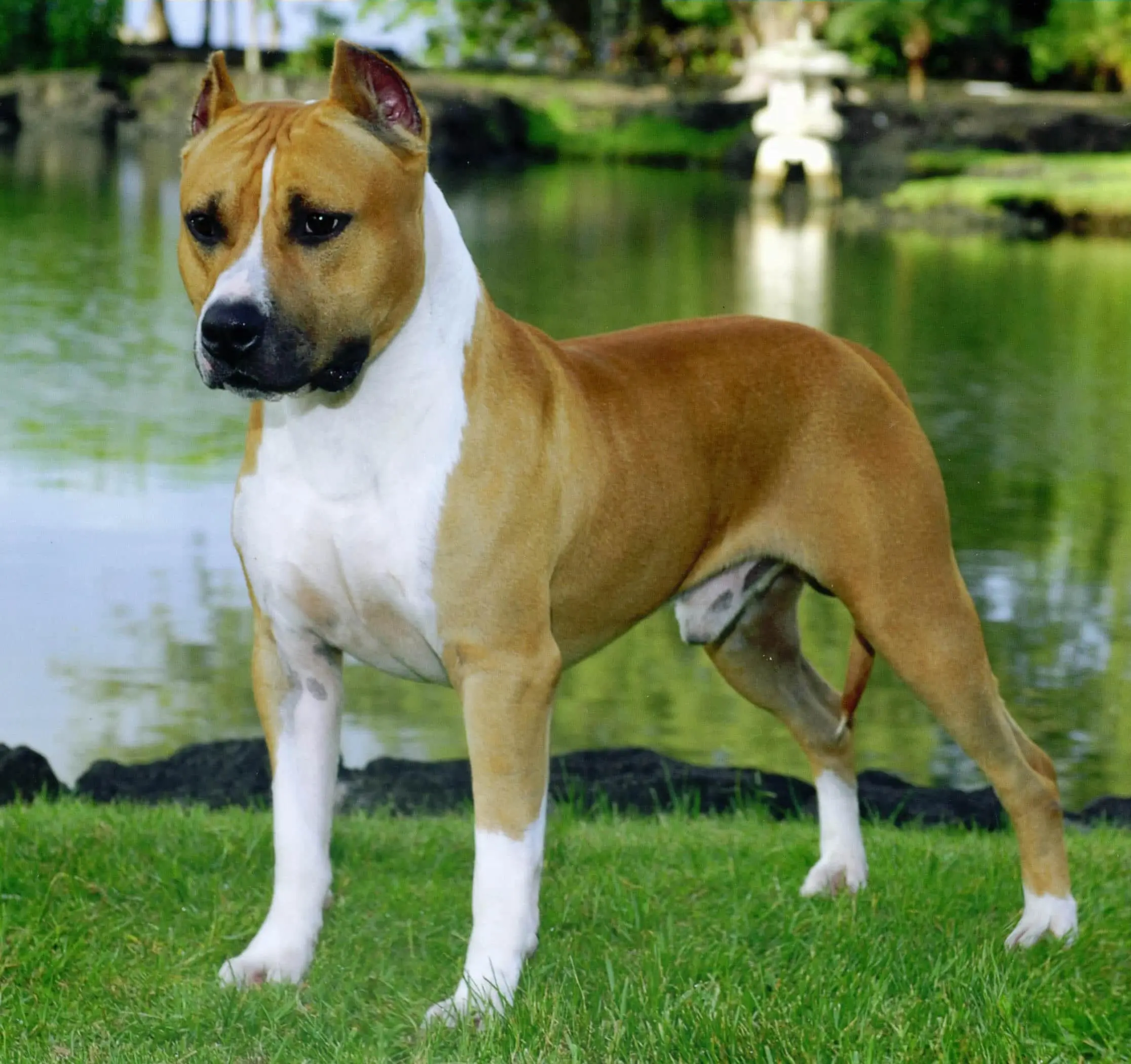 1. American Staffordshire Terrier: A Lovable Bundle Of Active Muscle
This breed of dog normally stands (19 inches) and weighs (50 to 70 pounds).
This dog can be an apartment dweller with the right training on boundaries.
Living with a family brings out the best in this pet.
You cannot lose if you choose this one to be your apartment dweller.
Read: American Staffordshire Terrier Dog Breed Information
2. Borzoi: Such An Easy To Live With Apartment Dweller
This breed of dog normally stands (2 feet 8 inches) in height and weighs (55 to 105 pounds).
Do you wish to add a look of class to your apartment?
This shiny coat, the regal-looking breed is the one for you.
It can easily relax on your sofa or bed for a lazy day of television watching.
Though it can run well, it is comfortable with lying around in an apartment.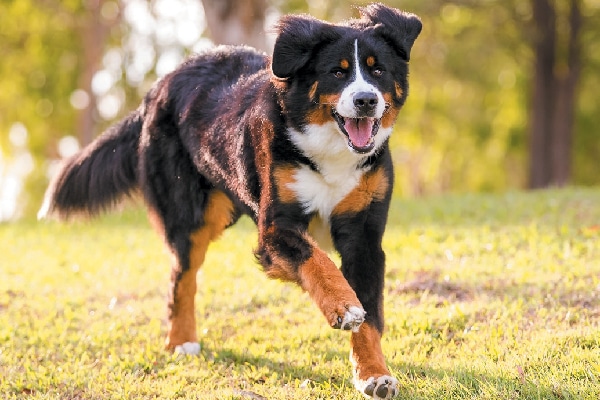 3. Bernese Mountain- Dog: A Gentle Giant Of A Furry Kind
This breed of dog normally stands (25 to 27.5 inches) and weighs (80 to 115 pounds).
Although a large breed, the gentleness of nature is a welcome attribute for someone with children in their apartment.
Training is easily accepted by this dog which will mean no destruction in your apartment.
You May Also Know: Bernese Mountain Dog Breed Information
4. Chinese Shar Pei: An Artistic Moving Piece
This breed looks like an art piece that can move.
Did someone fold a blanket?
No, it is a breed with an unusual amount of folds and wrinkles in its skin and fur.
The Chinese Shar Pei stands (1 foot 8 inches) and weighs (40 to 55 pounds).
Its calm temperament along with early training is a combination to provide for apartment habitation.
5. Greyhound: For First-time Dog Owners, He Is A Keeper
Is this your first time choosing a dog?
The greyhound is the dog to choose.
This breed is easy to train and is also a friendly apartment dweller.
A greyhound normally stands (2 feet 6 inches) tall and weighs (50 to 85 pounds).
You will enjoy a good morning run with this friend if you like staying in shape.
Read To Learn: Greyhound Dog Breed Information
6. Poodle: A Fancy Dresser For You To Decorate Your Apartment
This breed stands (2 feet 3 inches) tall and weighs (70 to 85 pounds).
A poodle is a natural apartment dweller.
It is the obedient, family dog and is good with children.
If you like showing your pet, the poodle is the perfect apartment dweller for you.
This breed was originally French bread.
Popular Read: Poodle Dog Breed Information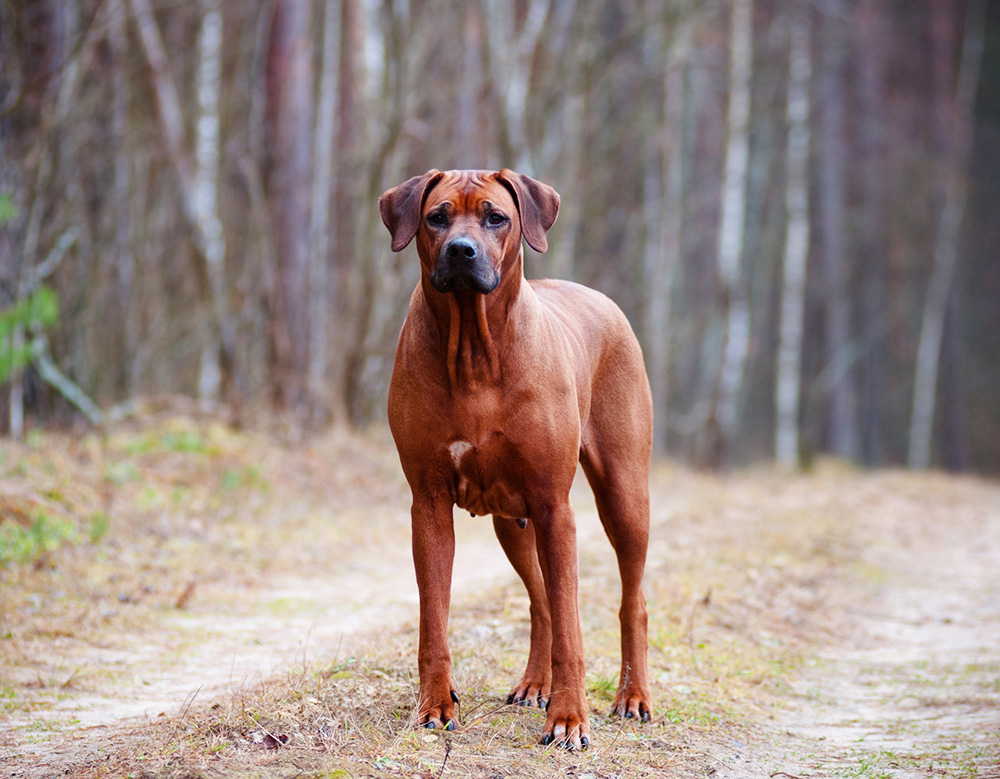 7. Rhodesian Ridgeback: Touch his back and feel the ridge under your hand
This breed stands (2 feet 3 inches) and weighs (70 to 85 pounds).
With the right training, this breed can be a quiet, gentle apartment dweller.
This dog is very protective and needs daily exercise.
If you like a strong dog with a mixed heritage and a history of conquering lions, this is the dog for you.
8. English Mastiff: A strong leader in your apartment with muscles all over
This breed stands (31 inches) tall and weighs (175 to 190 pounds).
Guess you can call it a bouncer at your party.
With sound obedience training, this loving, calm mastiff can occupy your apartment space with pleasure.
Of course, daily exercise is a must.  
9. Great Dane: Greatness Combined With Elegance From Head To Toes
This breed stands (30 to 32 inches) tall and weighs (140 to 175 pounds).
It can be patient with children and can be friendly apartment dwellers.
Your apartment needs to have lots of large, open spaces for such a creature. 
His tail can knock over ornaments.
This dog is more suitable for a bachelor.
Read: 29 Non-Shedding Dog Breeds
10. Irish Wolfhound: Amiable And Graceful As No Other Hound Can Be
This breed stands (32 inches) tall and can weigh (105 to 120 pounds).
Originally from Ireland, this gentle giant is a pleasant addition to any apartment.
It is gentle and can cope with children with eyes are always smiling as if to make a new friend.
11. Newfoundland Dog: Your Handy Babysitter On Duty
This sweet breed loves children and is a natural babysitter.
Are you surprised?
If you plan on having children around your apartment, this dog makes life easy.
Originally from Canada, this dog will need exercise.
Walking the dog usually keeps children happy.
If not, as a dog lover, an early morning walk will benefit both you and your Newfoundland.
Standing (2 feet 5 inches) and weighing in at (100 to 150 pounds), this no dog to be sneezed at in your apartment.
12. Saint Bernard: Snow Is No Hurdle For This Life Savior
 History tells us that this breed saved many humans in the deepest snow.
Therefore, this breed can manage very cold temperatures if your apartment is in a cold climate.
Imagine having a dog that has the preservation of life in its training.
This breed stands (25.5 to 27.5 inches) tall and weighs (150 to 200 pounds).
Easy to be trained, Saint Bernard has an easygoing, calm temperament.
Be sure that your children are safe with this breed.
Of course, such a large dog needs exercise.
You May Also Know: 36 Rare Large Dog Breeds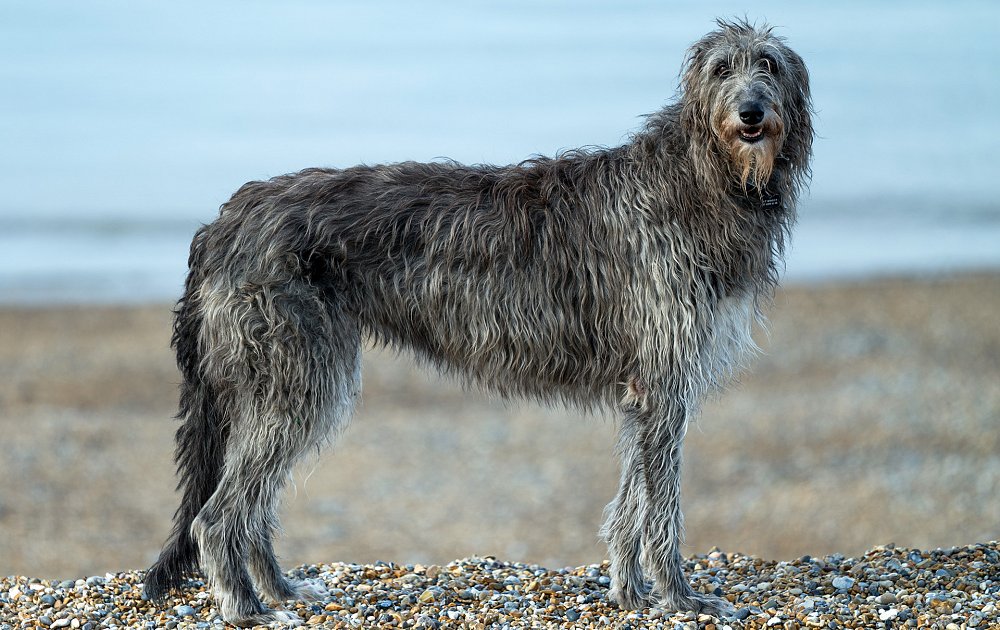 13. Scottish Deerhound: Royalty From Scotland To Grace Your Apartment
This affectionate pet loves getting along with members of any family.
Therefore, your apartment will be filled with love having such a dog as your very own.
This breed is gentle and elegant and loves a nice run in the mornings.
It stands (2 feet 8 inches) and weighs (75 to 110 pounds).
14. Afghan Hound: A Touch Of Afghanistan In Your Apartment
This breed loves to lounge around an apartment and has a calm temperament.
However, you need to keep it entertained by exercise and good conversation.
Grooming is imperative because of its long hair.
Exercise keeps every dog healthy and the Afghan hound is no different.
If you work and need to leave this dog alone, that will not be a problem.
Standing (29 inches) and weighing (60 pounds), this is a large dog.
15. Clumber Spaniel: Your Short Apartment Dweller
This breed stands 18 to 20 inches and weighs roughly 70 to 85 pounds.
This amiable pet can be an amusing friend and a welcome apartment companion.
He may drool a bit and needs proper grooming to avoid shedding but you will enjoy his company.
Be sure not to let it gain too much weight by spending time doing daily exercise along nearby pathways.
Popular Reads: Top 43 Small Dog Breeds For Apartment
16. Dogue de Bordeaux: An Anxious Face Asks For You To Return Quickly From Work.
This breed stands (23.27 inches) tall and weighs (110 pounds).
Originally, French, these pets are loving and are apt to show great affection to their owners.
Training must be initiated at the pup stage so the dog will be a good companion.
The color of this dog holds your attention and its eyes hold your heart.
17. Shiloh Shepherd: A Milder Shepherd In The Making
This new breed of shepherd stands 28 to 30 inches tall and weighs 140 to 160 pounds.
This Shiloh is a calmer and more loving dog.
You can cuddle with it in your apartment.
It also has the commanding look of the German shepherd.
This dog will be a devoted companion to have in your apartment.
You May Learn: 30 Top Medium Dog Breeds For Apartment
Conclusion
I would love to have a Greyhound in my apartment.
My reason for choosing a greyhound is that it has a sweet, mild nature.
Which dog would you choose for your apartment?
Think seriously about the space you have and the number of people living in your apartment.
Then make the best choice according to my descriptions.
I would like to know about your choice.
You can share your choice in the comments section of this article.
Please share this article with your fellow dog lovers.
Do you have any other names of dogs to add to this list?
Other Dog Breeds Related Topics
1. 42 Pretty Pomeranian Mixes
2. 44 Impressive German Shepherd Mixes
3. 46 Golden Retriever Mixes
4. 51 Crazy Chihuahua Mixes
5. 64 Labrador Retriever Mixes
6. 77 Super Shepherd Dog Mixes